Petit Palace Ruzafa - Valencia
Petit Palace Ruzafa - Valencia
39.4627

,

-0.376152
65US$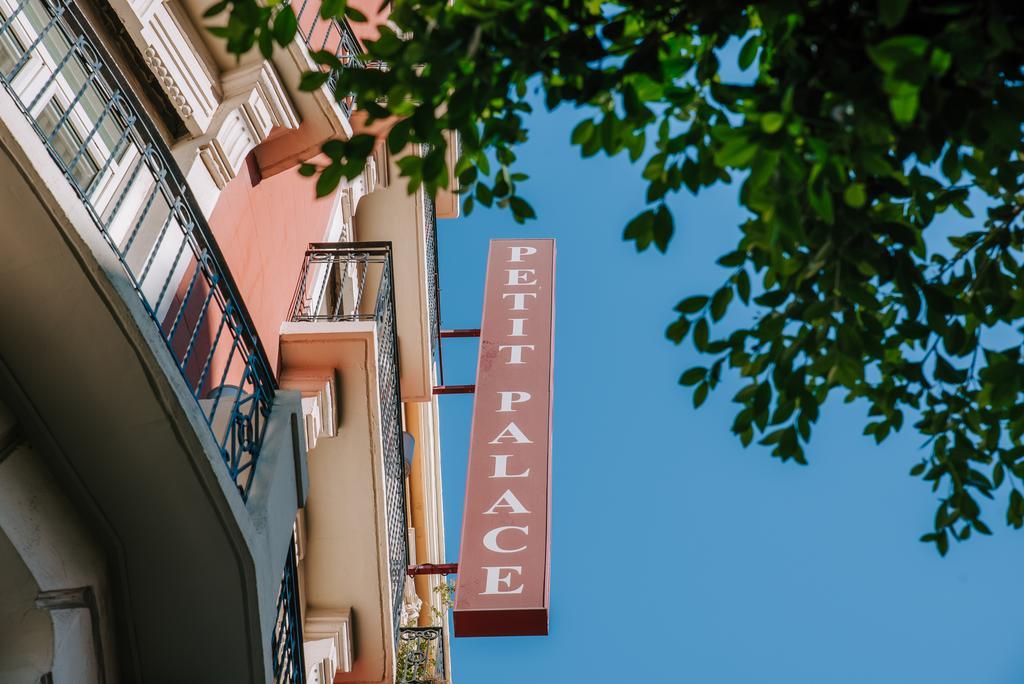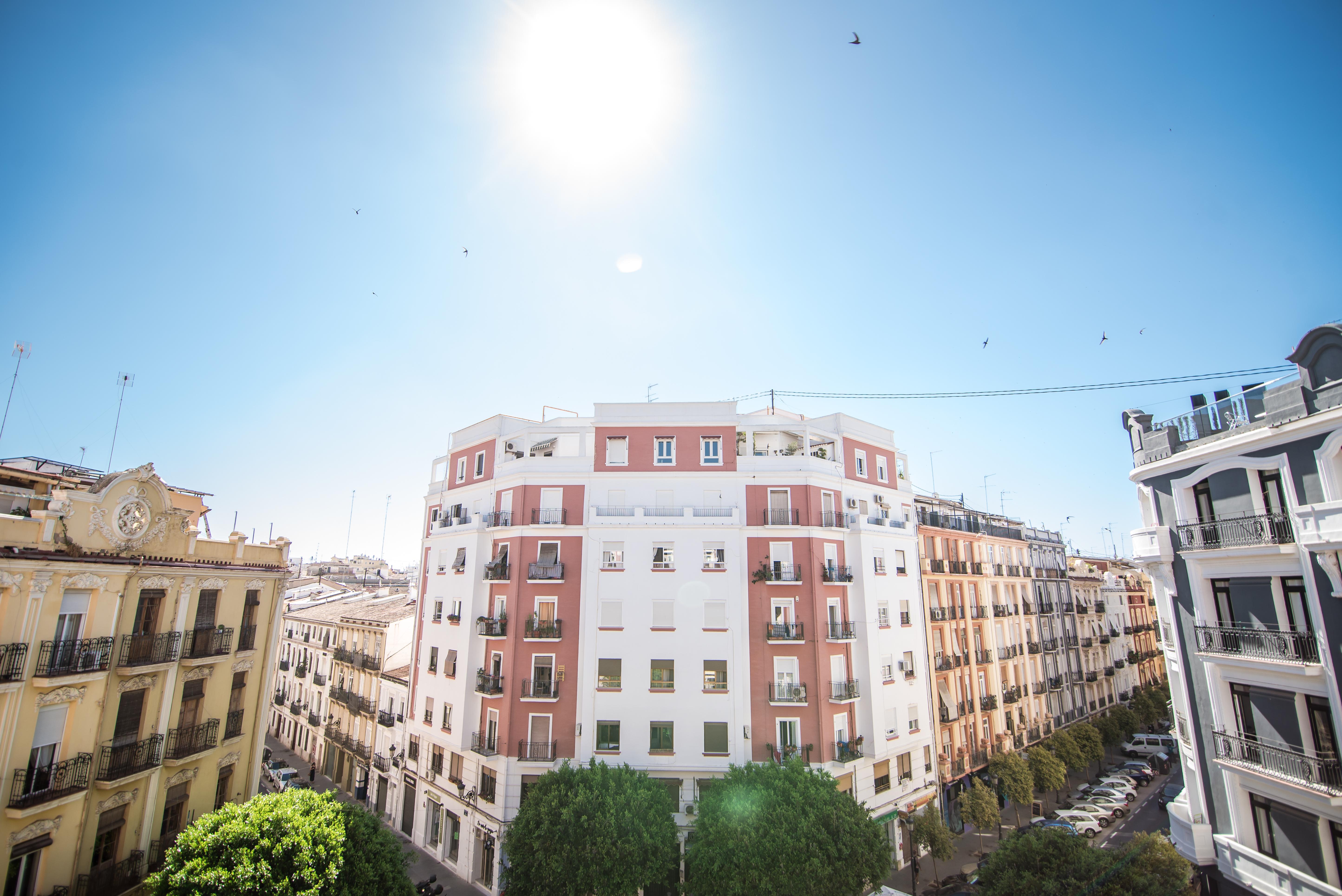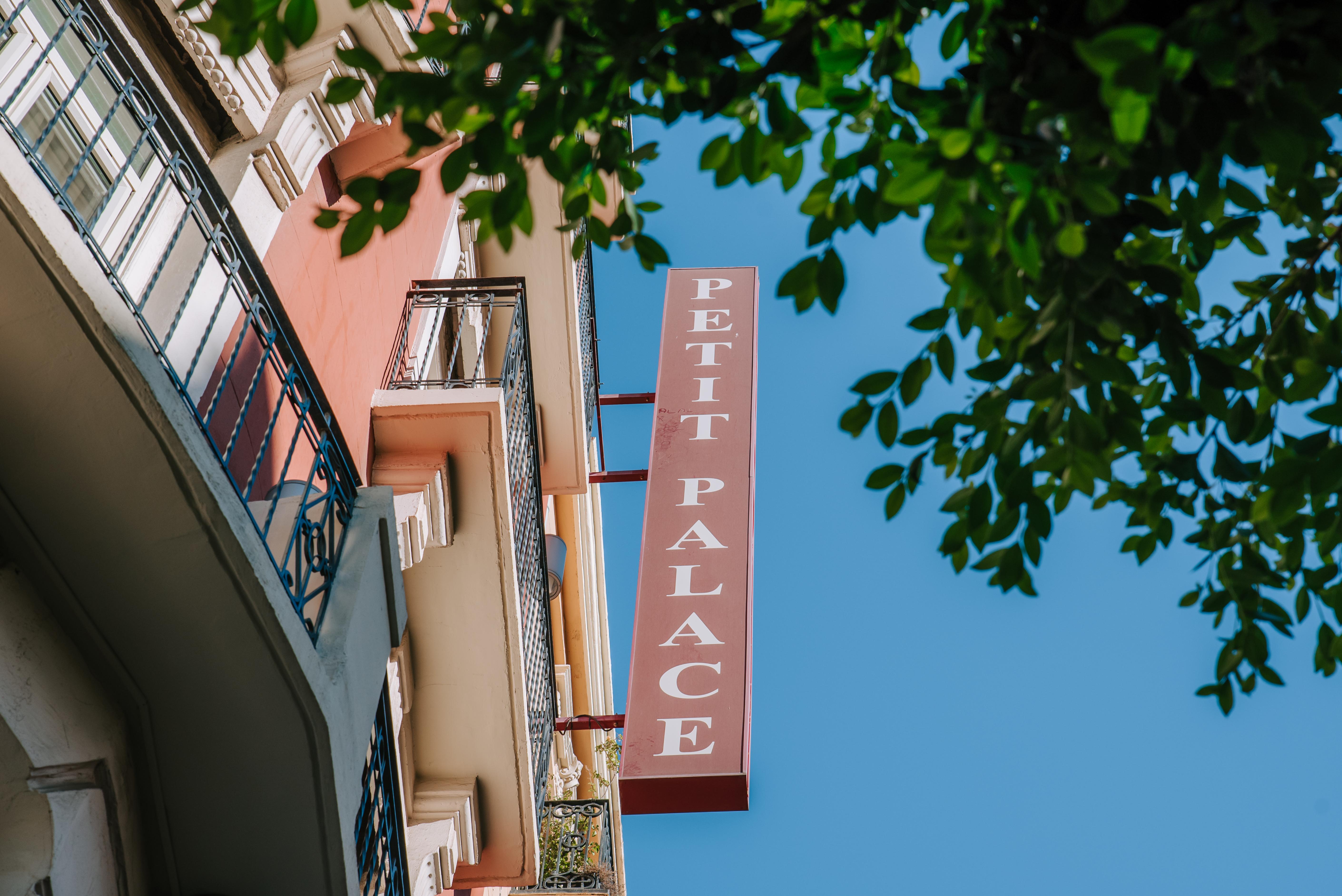 Petit Palace Ruzafa - Valencia
Highlights
Hotel Awards
Spain Hotel Awards
Petit Palace Ruzafa,
Valencia
highly recommended
Address
Sueca, 14
,
Valencia
,
Spain
,
46006
,Valencia Community
Overview
Featuring Wi Fi throughout the property, the chic Petit Palace Ruzafa Valencia is set 1.8 miles from Oceanografic Valencia. Immerse yourself in courtyard views from the hotel's rooms while taking advantage of laundry facilities and dry cleaning service.
Location
Located in the green-covered area walking distance from Cafe Tocado, this Valencia hotel is very close to a train station. The stylish 3-star property in the Eixample district of Valencia is located only 0.6 miles from Plaza del Ayuntamiento. Visit Estany de la Garrat, around 750 feet from the boutique hotel, and feel complete harmony with the nature of Spain. Staying at Petit Palace Ruzafa, you can also enjoy natural sights like Jardines del Real, which is 10 minutes away by car.
The Valencia hotel is close to the public transport, as it is set within 5 minutes' walk of Bailen metro station and within 400 feet of Germanies - Cuba bus stop.
Rooms
This Valencia accommodation offers 46 spacious rooms, some of them comprise an individual terrace and a balcony. The rooms also have private bathrooms.
Eat & Drink
The Petit Palace Ruzafa Valencia offers a daily buffet breakfast. Serving a wide assortment of dishes, Central Public Market of Valencia is within walking distance of the hotel.
You can start your day with a full breakfast, which costs EUR 12 per person per day. 
Leisure & Business
Active guests will also like bicycle usage and bike loans arranged by the Valencia hotel.
Internet
Wireless internet is available in the entire hotel for free.
Guest Parking
No parking available.
Number of floors:   6.  Number of rooms:   46.
Former name: Petit Palace Germanias
Best-Rated Petit Palace Hoteles Hotels around Valencia
Petit Palace Hoteles offers guests an unparalleled experience with an emphasis on personalized service and modern amenities. With a commitment to providing comfortable accommodations, guests can enjoy spacious rooms, complimentary WiFi, and convenient locations in the heart of the city. The brand's attention to detail and focus on ensuring guest satisfaction makes a stay at Petit Palace Hoteles an unforgettable experience.
732 reviews

93$ / night

914 reviews

378$ / night

1015 reviews

120$ / night

551 reviews

306$ / night

988 reviews

117$ / night

583 reviews

213$ / night

418 reviews

125$ / night

652 reviews

102$ / night
Facilities
Most popular facilities
Food/ Drinks
Bar/ Lounge area
Restaurant
General
Wi-Fi
Baggage storage
24-hour services
Food/ Drinks
Laundry
TV
Elevator
Services
Room service
Housekeeping
Bicycle rental
Laundry
Dry cleaning
Tours/Ticket assistance
Dining
Continental breakfast
Restaurant
Bar/ Lounge area
Buffet breakfast
Business
Business center
Fax/Photocopying
Room features
In-room air conditioning
Heating
In-room safe
Mini-bar
Soundproofed rooms
Patio
Ironing facilities
Bathroom
Hair dryer
Free toiletries
Media
Flat-screen TV
Cable/ Satellite television
Paid movies
Telephone
AM/FM alarm clock
Good to know
Check-in
from 14:00-23:59
FREE
Check-out
until 12 pm
FREE
Children & extra beds
There are no extra beds provided in a room. 
Pets
Pets are allowed on request.
Rooms and availability

Bed options:

2 Single beds or 1 Double bed

Max:

2 persons


Bed options:

Sleeping arrangements for 3 persons

Max:

3 persons
Location
Sueca, 14
,
Valencia
,
Spain
,
46006
,Valencia Community
City landmarks
Nearby
Restaurants
Hotels nearby
Market
Central Market of Valencia
200 yd
Museum
Ciudad de las Artes y las Ciencias
1.4 mi
Church
Valencia Cathedral
200 yd
2 Carrer de la Llotja
La Lonja de la Seda
200 yd
Calle Jativa 28
Bullring of Valencia
100 yd
Square
Valencia City Hall
200 yd
Aquarium
Oceanografic Valencia
1.7 mi
Plaza de los Fueros
Torres de Serranos
1.3 mi
Placa de l'Ajuntament 1
Plaza del Ayuntamiento
200 yd
Museum
Gonzalez Marti National Museum of Ceramics and Decorative Arts
200 yd
Museum
Museo de Bellas Artes de Valencia
1.4 mi
Church
Church of Sant Marti
200 yd
Mall
Plaza de la Virgen
1.1 mi
Plaza del Ayuntamiento 24
Central Post Office
200 yd
Church
Sant Joan de l'Hospital church
200 yd
Calle del Poeta Querol 2
Palacio del Marques de Dos Aguas
200 yd
Public Building
Palau de la Generalitat
1.1 mi
Passatge del Doctor Serra
Restaurant
Taberna Cubana Salsavana
100 yd
Getting around
Airports
Castellon-Costa Azahar (cdt)
65.5 mi
Train
Norte Train Station
100 yd
Joaquin Sorolla Train Station
100 yd
You can book a shuttle, once your reservation is complete.
Essential information about Petit Palace Ruzafa
| | |
| --- | --- |
| 💵 Lowest price | 65 US$ |
| 📏 Distance to center | 100 yd |
| 🗺️ Location rating | 7.6 |
| ✈️ Distance to airport | 7.3 mi |
| 🧳 Nearest airport | Valencia, VLC |
Reviews of Petit Palace Ruzafa
Andy

Soundproof and new-fashioned rooms with an electronic key card, a work desk and a multi-channel TV, some with outstanding views.

Samuel

Superior, fairly clean hotel with outstanding views. Caring staff at the breakfast corner 1 level down the receptionist, newly furnished, great-sized rooms. A safe, a mini bar and central heating — very useful. Magnificent location, very close to Museo Taurino. A good choice of restaurants and bars nearby. Close to a train station for easy access.

T.

The hotel was special, I greatly enjoyed soundproof rooms and very welcoming staff. I ate at a nice restaurant for dinner. Its unbeatable, central location was a plus. Just a 5-minute walk away there was Bailen tube station.

Peter

The hotel is located in a very pleasant neighborhood with excellent restaurants, perfect for trying out different cuisines. The rooms have a small but nice balcony that offers a lovely view of the neighborhood, adding to the overall charm of the stay. The location of the hotel is great, as it is situated on a small crossroads, making it convenient to explore the city center and go sightseeing.

All was good, nothing to complain about.

Isabel

The family room was spacious for four people. The beds are very comfortable. The breakfast was rich and the staff very courteous. The hotel is located in a super district, with many restaurants, bars and cafes. Downtown is 10 minutes walk from the hotel.

Unfortunately the door to the bathroom could not completely close up.

Trevor

Good location, сentral, good breakfast, friendly reception.

Kevin

Overall such great stay of 3 nights. Soundproof and neat room with a safe, a mini bar and central heating. In a central location with an oceanarium and a stadium walking distance to the hotel. Minutes from Museo Taurino and other tourist attractions.

Ben

I recently stayed at Petit Palace in a great location and had a fantastic time exploring the city. The staff, especially Marta at reception, were so welcoming and helpful during my stay. The check-in and check-out process was quick and hassle-free. The beds were incredibly comfortable, ensuring a restful night's sleep. The breakfast offered a wide variety of choices and the lady even warmed my oat milk each morning - such a sweet touch. The windows were soundproof, creating a peaceful and quiet environment. The hotel provided complimentary coffee and tea in the reception area, which was a nice bonus. The room amenities, including the shampoo, lotion, and conditioner, were of high quality and greatly appreciated.

Can't recommend this hotel highly enough.

Charles

The situation was very good. Ruzafa is a great neighborhood with many nice restaurants. The centre is barely 10 minutes away and the beach is only 25 minutes away by metro.

Andrew

A family atmosphere in the middle of El Ruzafa in the heart of Valencia. Charming gothic ambience and very friendly hotel staff...I'll be back.

There is nothing to mention

Josh

A nice size room with comfortable beds, a safe box, a minibar and central heating. Good food, fantastic breakfast.

Mary

The free bicycles were a great addition to our trip, allowing us to explore the city with ease. The surrounding area was filled with delicious restaurants and lively bars, making it easy to find a good meal or drink. Additionally, there were complementary maps available which helped us navigate the area.

The distance from tourist attractions was definitely a downside. It was quite a trek to get anywhere and it made it difficult to do everything we wanted to.

Alan

The guest room we stayed in was good-sized and newly furnished with w balcony view of the neighborhood. Sensational breakfast, best ever had, with bacon, super foods and pastries. Was an enjoyable base for trip.

Chris

There is no better place than this venue; the location is incredible and they offer a great breakfast, and I absolutely loved the small double room that I got.

Ronald

I had a wonderful stay at Petit Palace Ruzafa! The hotel's location was perfect, with lively bars and restaurants just steps away, yet it was still quiet and cozy. The staff were extremely helpful and friendly, providing great advice on local attractions and offering discounted tickets. The room was clean, comfortable, and well-furnished. I especially appreciated the big shower and the eco-friendly amenities. The complimentary bikes and coffee in the lobby were a pleasant bonus. I highly recommend this hotel for couples and families. I will definitely be coming back! I had a great experience at Petit Palace Ruzafa and would recommend it.
FAQ about Petit Palace Ruzafa
What is the nearest airport to the chic 3-star Petit Palace Ruzafa?
Valencia airport lies within 10 miles of the chic 3-star Petit Palace Ruzafa and is reachable with a 15-minute drive.
Is there any public transport near the 3-star Petit Palace Ruzafa?
The nearest bus station to the 3-star Petit Palace Ruzafa is Germanies - Cuba, set within 400 feet away and the closest subway station is Bailen placed within a 5-minute walk away.
Are there any dining facilities close to the hotel?
Restaurants near the hotel include Bar Biosca (150 feet) as well as Casa Amadeo Taperia (350 feet).
Does the Valencia hotel serve breakfast?
Yes, guests of the Valencia hotel can enjoy a buffet breakfast served daily in the restaurant.
What is the timeframe for check-in and check-out in the chic 3-star Petit Palace Ruzafa?
Guests of the chic 3-star Petit Palace Ruzafa can check in from 2 PM to 11.59 PM and check out from 12 PM.
How much does a room at the 3-star Petit Palace Ruzafa cost?
The prices at the 3-star Petit Palace Ruzafa start from €130.
Which facilities are included in the rooms at the chic 3-star Petit Palace Ruzafa?
Specific suites at the chic 3-star Petit Palace Ruzafa boast views of the courtyard and feature free wireless internet and a safe for security reasons.
What business facilities does the 3-star Petit Palace Ruzafa provide?
Yes, for business travelers the 3-star Petit Palace Ruzafa provides a work desk and a xerox.
Which facilities does the chic 3-star Petit Palace Ruzafa provide?
Top locations of the chic 3-star Petit Palace Ruzafa include a storage for belongings and a lobby area, whereas guests' safety will be ensured with a safety deposit box and a fire extinguisher.